---

Since May 31, 2014


---
Welcome To
TheZetaProject.com
---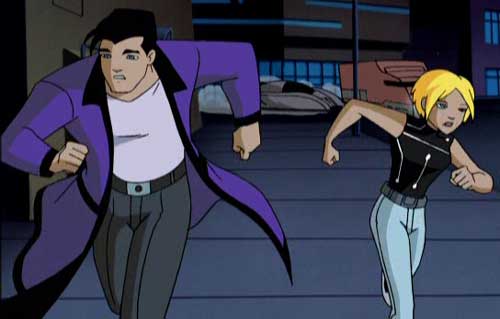 "My name is Zeta. I was built as a weapon to destroy, but I will not destroy anymore."
---
| | |
| --- | --- |
| Air Dates: | January 27, 2001 - August 10, 2002 |
| Episodes: | 26 |
| Runtime: | 30 minutes |
| Seasons: | 2 |
| Company: | Warner Bros. Animation |
| Created By: | Robert Goodman |
In this spin-off from Batman Beyond, Zeta is an experimental infiltration robot equipped with weaponry and a holographic self-projector that allows it to assume any identity. Unfortunately, his programming also evolves to the point where he acquires both sentience and a conscience. He flees the U.S. government, who believe he has been re-programmed by a foreign power.

On the run, Zeta encounters Rosalie "Ro" Rowan, a street orphan who is wanted by the law herself. Initially fascinated by Zeta's criminal skills and the unlimited-cash untraceable credit card he has, she attaches herself to him. The two quickly form a real friendship, and set out across America to find both Roe's parents, and Zeta's creator who can prove that Zeta is acting of his own free will. The NSA, led by Agent Bennett, are in hot pursuit.
---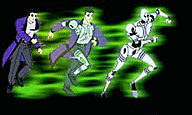 Facebook
Twitter News Feed
---
---